LA MORANDI

The art and the ancient charm of the Sicilian shirts joined up with the rigors of modernity make a style product, comfort and creative dynamism.
For more than 40 years, we have been involved in a constantly changing thanks to which we got important image results, always taking respect of the best tradition of craftmanship and through the diversification of proposals and the production of honor and high quality shirts.
High quality shirts for business and leisure, also made to measure. For a demanding consumer who knows how to reward the effort and the tenaciousness of those who believe in the beauty and well done things, as an intrinsic property of the real Made in Italy.
Those who choose our product can be sure to find the quality of fabrics, cutting and manufactory, care and constant innovation to get the best you can expect from a shirt.
The made to measure service is designed to satisfy the requests of the most demanding customers who asks an high level of personalization in what they want to wear.
We count a wide selection of classic fabrics and fantasy, long fiber double twisted cotton yarn, linen and silk, produced according to the dictates of the best Italian textile tradition.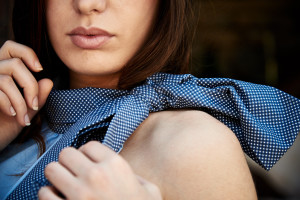 Luxurious Comfort
The most precious tissues become paintings on the body by means of a system conceived, designed, perfected and produced by creativity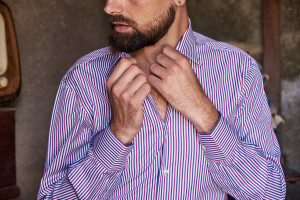 High Tech
High packaging technology and preciousness blend together to give life to a unique product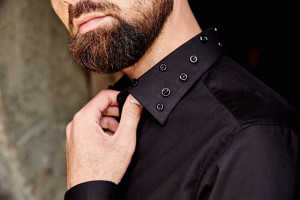 Made In Italy
The mastery and vanguard, exclusively and completely italian